I started riding when I was 3 years old and was always more keen on jumping than my ponies were so I spent a lot of time falling off! When I started riding the 13.2hh Tom, things got better and I had a lot of success eventing. I started to concentrate more on dressage in my teens and when I was 14 I won a team silver medal at the Pony European Championships.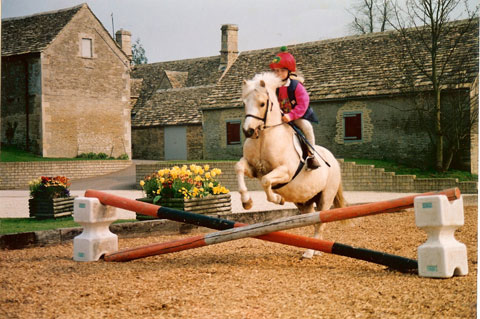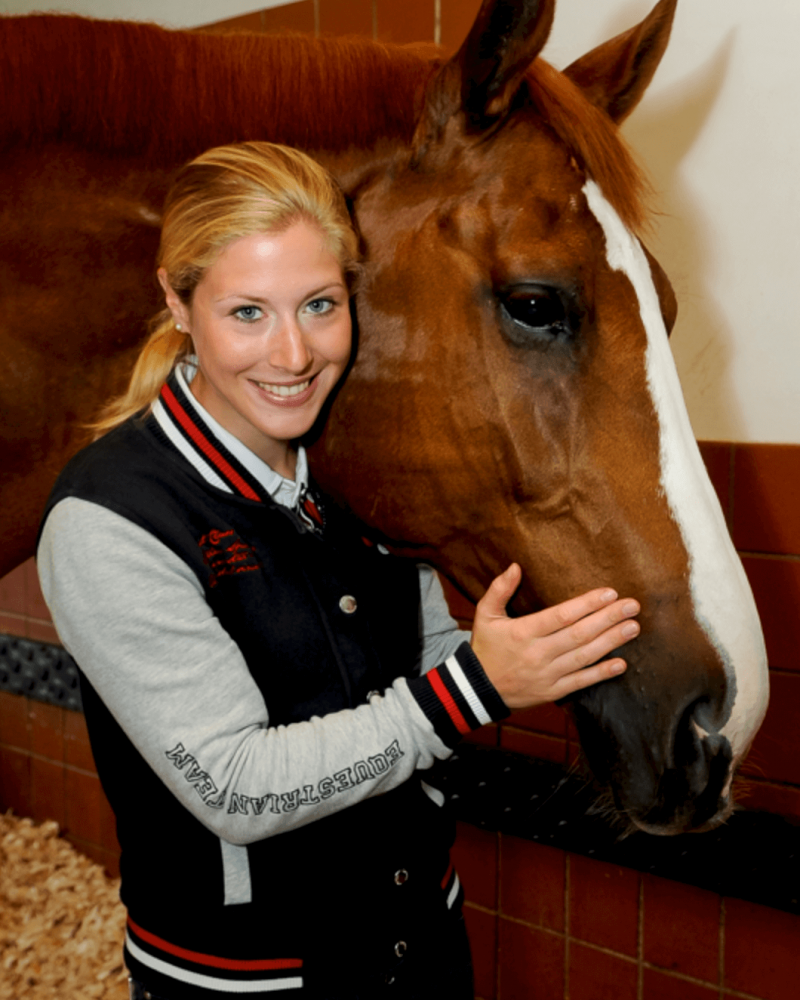 My first senior team appearance was in 2006 in Aachen with Douglas Dorsey. I made my senior team début on Mistral Højris (Alf) in 2007 (having competed Alf in the bronze medal winning Young Rider team in 2005). It was love at first sight when I first saw a video of Alf and although some people thought he wasn't suitable for such a young girl, I knew he would be my horsey soul mate. In 2008 I rode him at the Beijing Olympics. It was a serious learning experience and in the following year we had a major breakthrough when we won team silver and individual bronze in the Grand Prix Special at the European Championships in Windsor.
In 2010 the main aim was the World Equestrian Games in Kentucky where we won 3 silver medals, 2 individual and 1 team. I also won the National Championships on Andretti H (Andy). In 2011 we went one better and won team gold at the European Championships as well as an individual bronze medal. Later in the year, I became National Champion for the second time with Andy and I won the World Cup qualifier at Olympia with Alf. It was an amazing year, not only for me personally, but also for British dressage as a whole.
2012 was everything I hoped it would be. I had a wonderful experience at the London Olympics with a team gold and an individual bronze medal. After the Olympics I was very proud to come 3rd in the prestigious BBC programme Olympic Superstars. To be awarded an MBE rounded off a very special time in my life and started what has been a time of wonderful changes for me.
I got married to my husband Mark in 2013 and we had our beautiful daughter Annalisa in 2014 and our son Wilfred followed in 2017. Our 3rd child, Hanni Rose arrived on 15th January 2019. Baby Tommy was born in November 2021 and he completes our wonderful family.
Life as a mother and a sportswoman is full-on, but a total delight to me and I hope you enjoy reading about our lives.
At the end of 2019 we moved into a new family home in Gloucestershire and also are lucky enough to have facilities for the horses here as well. All the children love to be on the yard helping with the horses, though Wilfred really prefers the tractors at the moment!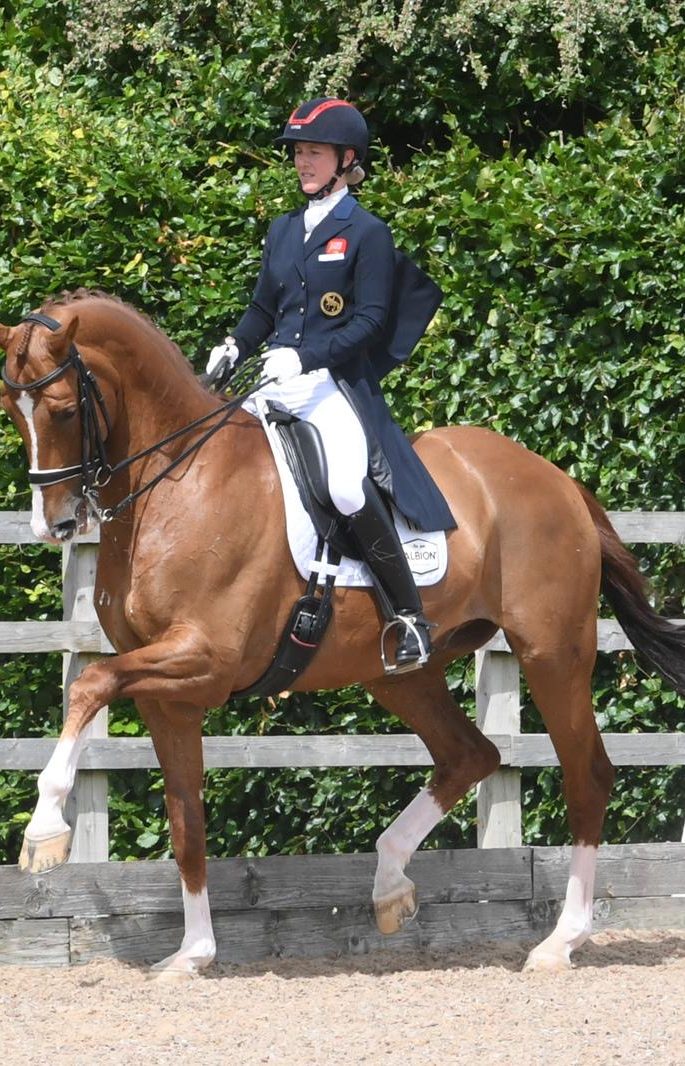 FALLATIJN VAN KAIROS (Finn)
Sire: Vivaldi
Dam: Utraginia Van Kairos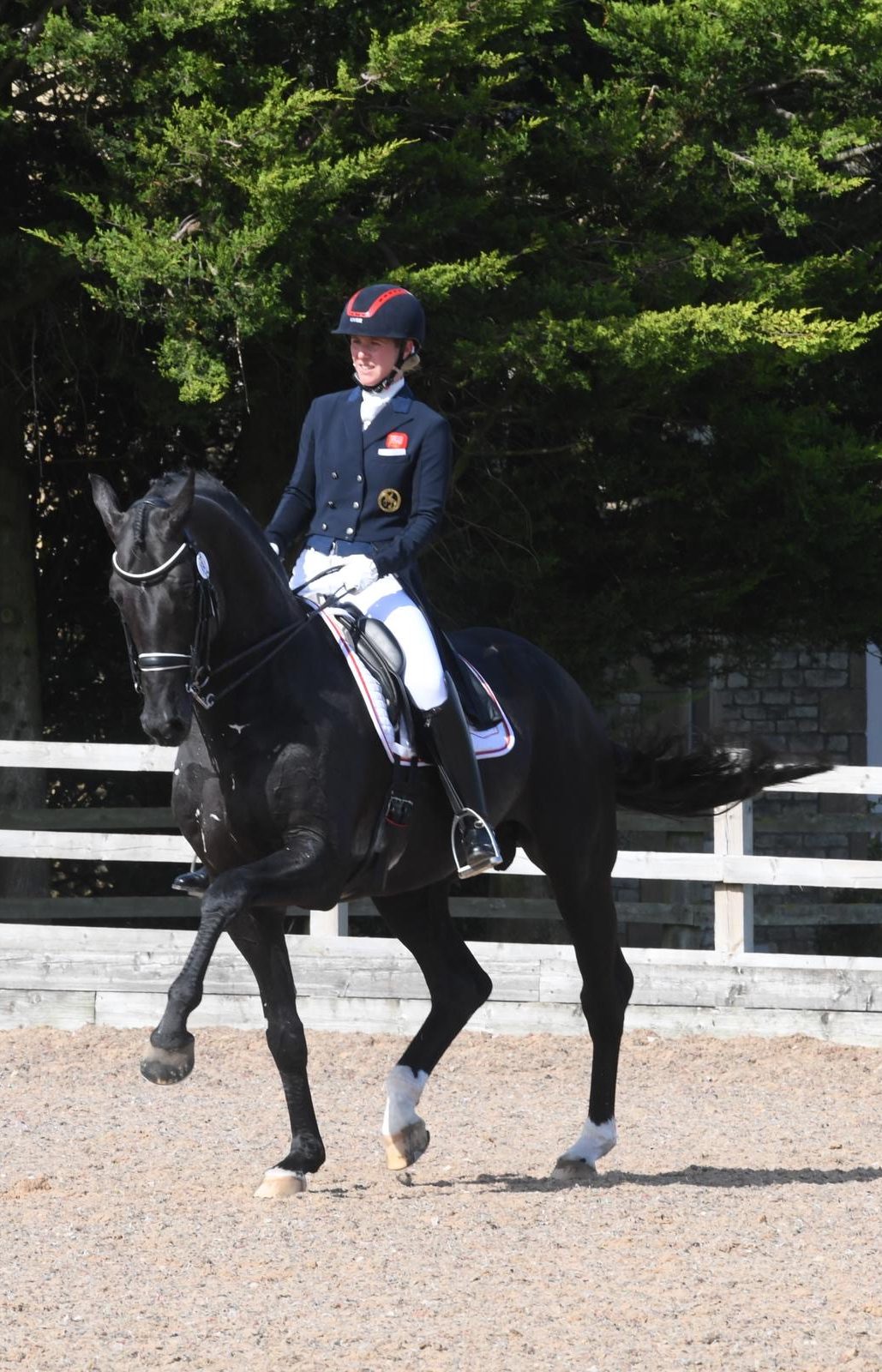 Duval's Capri Sonne Jr (cas)
Sire: Rhodium
Dam: Wendela
Sire of Dam: San Remo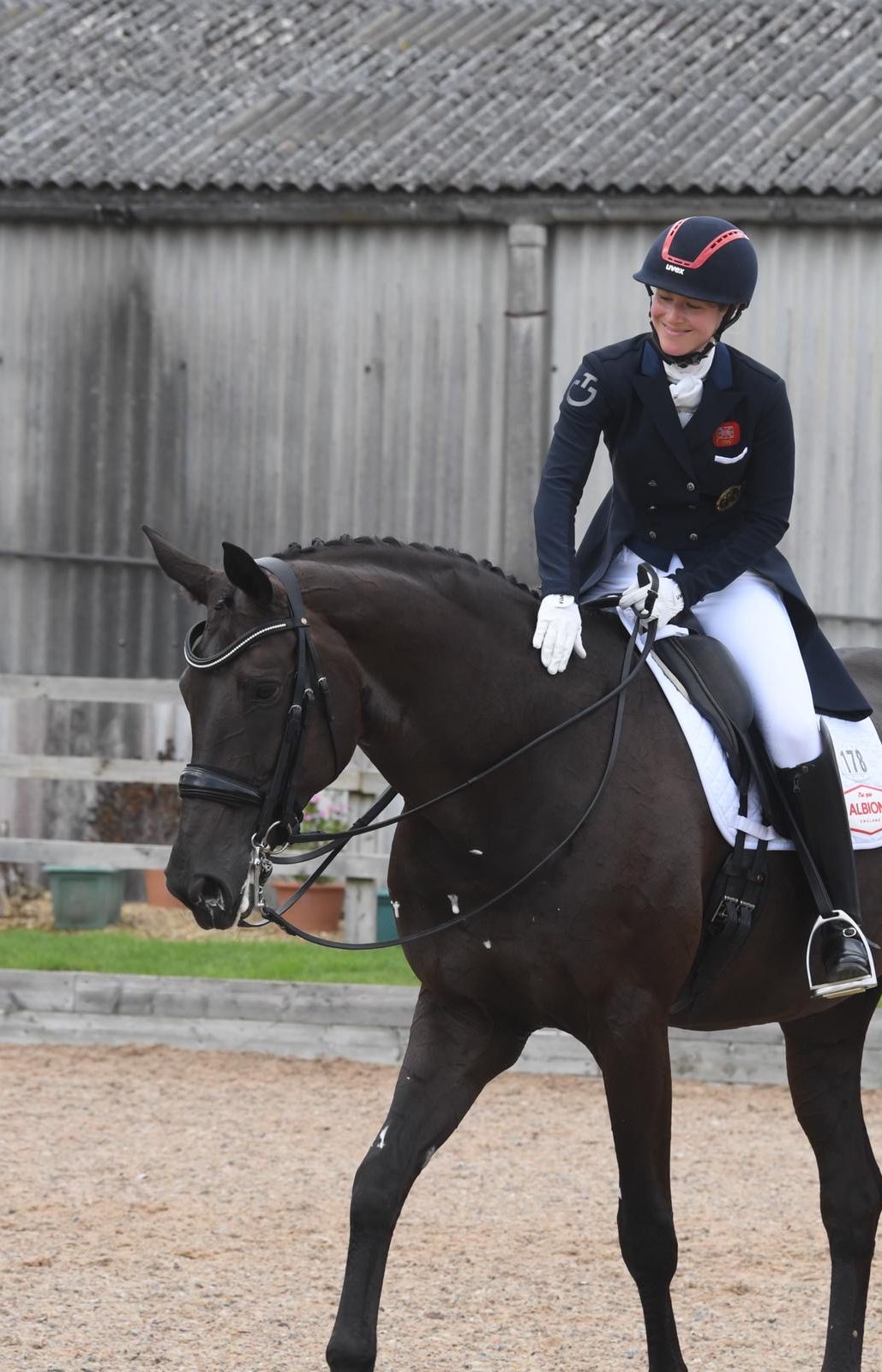 Sire: Bordeaux
Dam: Rhapsodie
Sire of Dam: Florestan I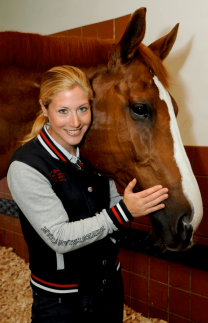 Sire: Michellino
Dam: Virginia
Sire of Dam: Ibsen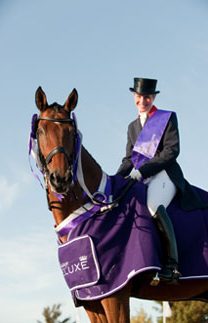 1995 | Hanoverian Warmblood
Sire: Aarking
Dam: Cerrin
Sire of Dam: Cavalier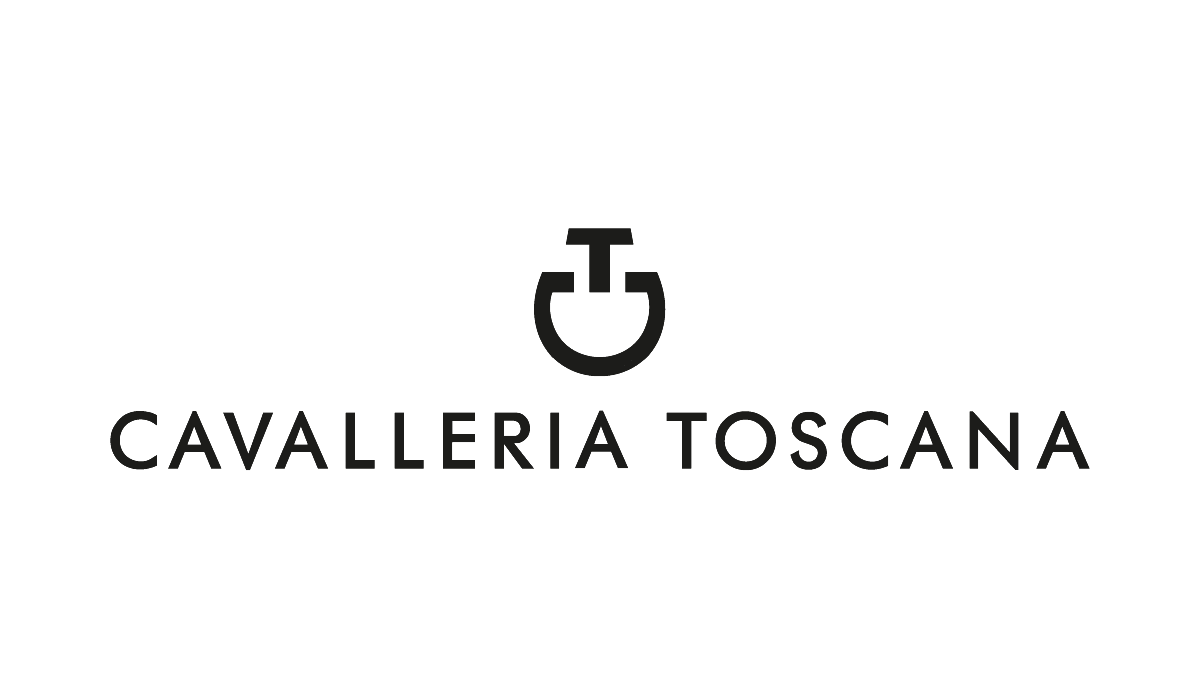 Cavalleria Toscana
Cavalleria Toscana was founded in 2008 with the ambition to create a product that could make technical sportswear look elegant. This desire guided the company over the years, permitting it to grow and establish itself as the most sophisticated brand within the equestrian apparel market. After ten years of business, the company continues to gain a greater understanding and expertise in refining the product from a technical point of view, supporting the riders' performance each step of the way. This fashion forward collection is showcased four times a year. It includes a range for women, men and young adults as well as an accessories line. Cavalleria Toscana brings together a range of matching equine outfits.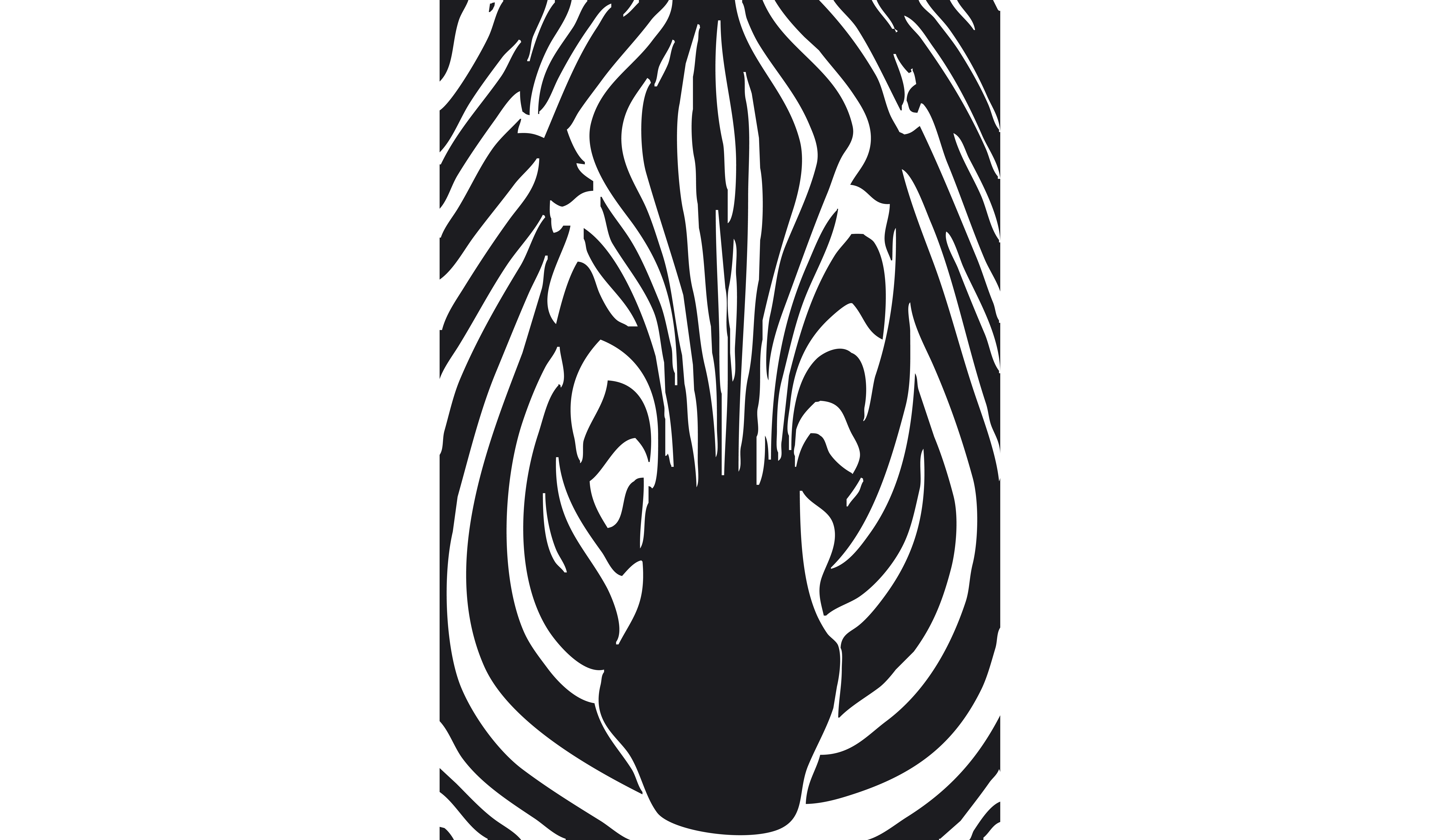 Zebra Products
Zebra Products is the UK and Ireland's leading distributor of premium equestrian brands catering for horse and rider. Established in 2000 with just three members of staff, Zebra Products now operates from its headquarters in North Wales with an experienced team of more than 20, headed up by managing director Simon Middleton.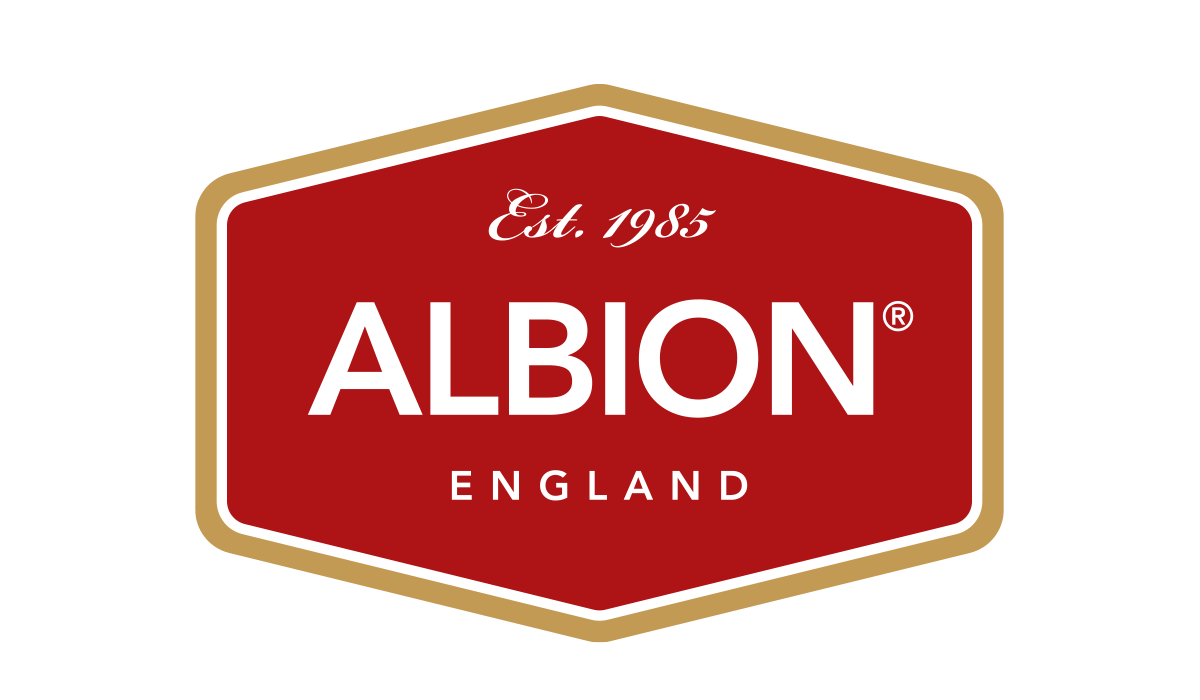 albion saddlemakers
Working closely with the Bechtolsheimer family for over 20 years, Albion was delighted to officially welcome Laura to their team in 2008. Over the years, as Laura's international dressage career has become increasingly successful, Albion has helped to maximise the comfort and performances of Laura and her horses through the design, manufacturing and servicing of her technical competition saddles, KB bridles and accessories. The most recent addition to Laura's Albion saddle collection is the Revelation Dressage Saddle from the Albion Couture House.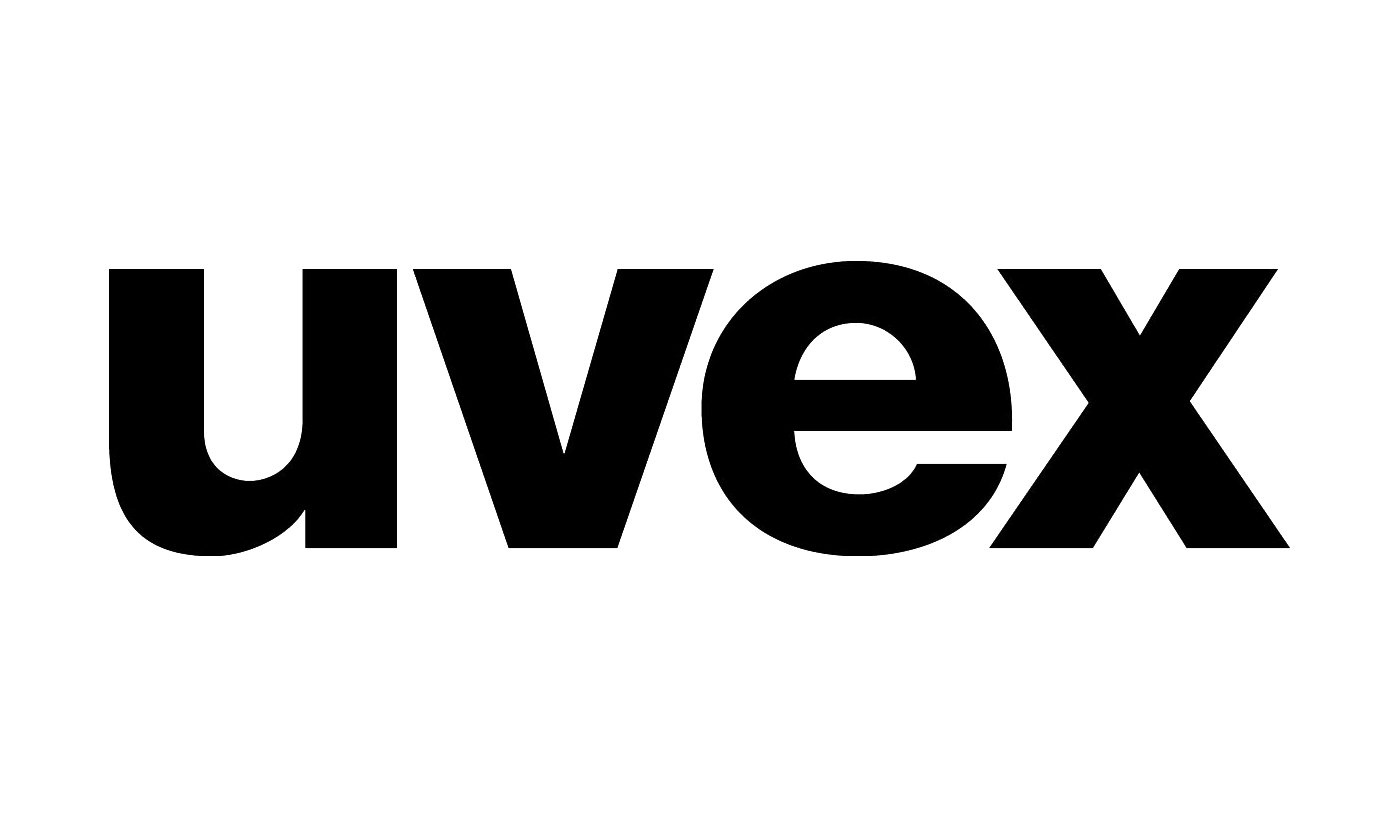 uvex
German safety manufacturer uvex are delighted and excited to announce their proud sponsorship and support of Laura Tomlinson. uvex is distributed by Zebra Products in the UK and Ireland and was established in 1926. As a market leader in protective equipment for all extreme adrenaline fuelled sports, the synergy between uvex and Laura is a fundamentally obvious choice for the brand. Both are looking forward to developing the partnership over the coming seasons.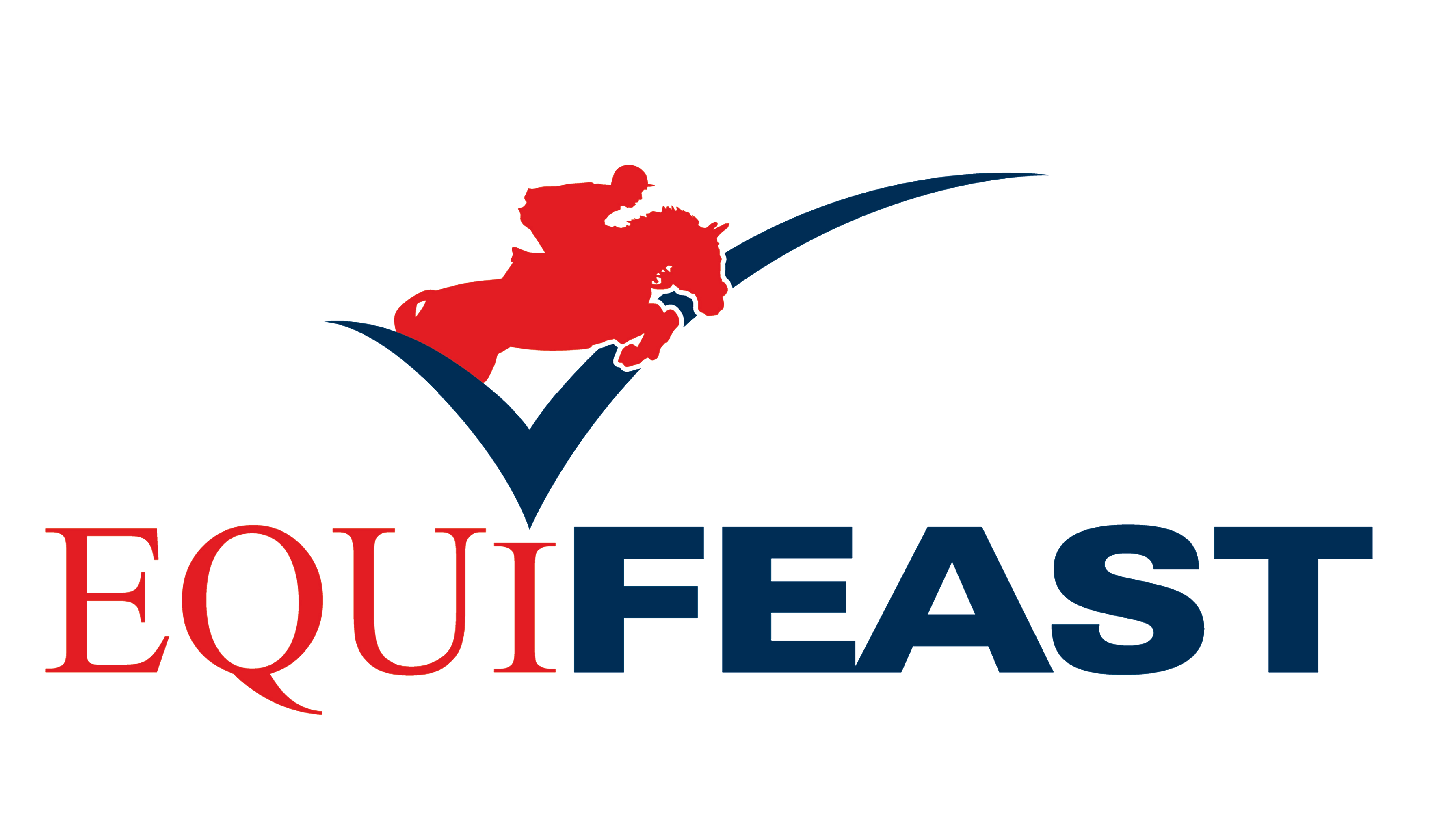 equifeast
Laura was one of the first elite riders to take on board the combination of lower magnesium diets with chelated calcium that followed from EquiFeast's research programme in 2011. The impact of this combination on Mistral Hojris (Alf) helped reduce his mental and muscular tension and enabled him to be ridden in a more positive and expressive manner without risk of an explosion. Equifeast review the diets and performance of all of Laura's dressage horses on a regular basis, support their individual needs with respect to behaviour, performance and allergies and to work with other suppliers and supporters to help keep all of them in tip top condition.
interested in training with me?